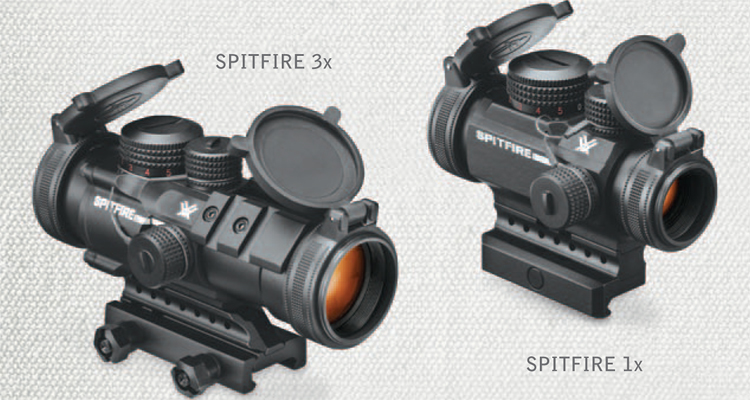 As a relative newcomer to the optics market, Vortex optics has done an incredible job of building their brand. In just ten short years, the American firm has gone from a complete newcomer to a very real rival for some of the biggest and most historic names in the optics business like Leupold and Bushnell. And they done so in a very simple manner: they build optics that fit with what people want, and then build them to a high enough standard that they can be backed by a lifetime warranty. And they do it all at price points that are dramatically lower than most.
And what people want these days are red dot optics. With the prevalence of tactical rifles and the recognition that a simple red dot is often sufficient for most peoples' needs, they are becoming more and more popular amongst competitive, recreational, and sport shooters. And as they become more mainstream, the options available to consumers grow as manufacturers begin to build ever more refined versions of the red-dot sight… like the latest such offering from Vortex.
Called the Spitfire, this new optic line includes two prism-style red dots; a 1x optic designed for closer ranges, and a 3x optic that, to be honest, is the more exciting one of the pair. Using an etched reticle specifically designed for the 5.56x45mm NATO round, the Spitfire 3x optic features a predominantly 0.5 MOA post (the base is 1.5 moa) intersected by horizontal lines of the same thickness to indicate bullet drops at 100, 300, 400, and 500 yards. Surrounding the crosshairs is a three-quartered circle of approximately 20 MOA, to help draw the eye to the centre of the optic, and the combination of all this is a reticle that allows for fast and accurate fire out to 500 yards without appearing cluttered or busy.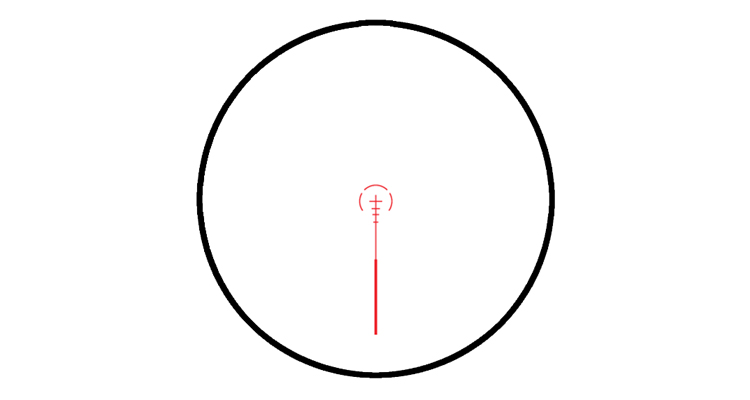 By comparison, the 1x version of the same optic is substantially simpler, with a 3 MOA dot in the middle of a pair of concentric rings. The first ring, which is a whopping 6 MOA thick, measures 44 MOA across and is surrounded by a thinner 3 MOA ring that's 140 MOA across. This creates a reticle that, according to Vortex, draws the eye naturally into the centre and allows for rapid sight acquisition and quick engagement of targets at close range.
Both the 1x and 3x version of these optics feature similarly compact bodies and are built with many of the same features; such as multi-coated lenses throughout, nitrogen purging, and o-ring construction. Of course, the added lens elements required by the 3x unit does make it slightly larger and heavier, with the 1x weighing in at a scant 11.2 ounces (with mount) while the 3x is over 4 ounces heavier at 15.4 ounces with mount. Speaking of, both also feature unique mounts, and come with mounts of varying heights to ensure a decent cheek weld can be obtained. Also, the 3x optic features a pair of picatinny rails mounted at 45 degrees on the top of the optic to allow for the mounting of additional accessories.
Inside, both feature the same projector assembly, with their respective reticles etched directly onto the prism itself. The illumination, which can be turned on in either red or green, can be adjusted through five levels. On the brightest, the single CR2032 battery has a lifetime of 250 hours. On the lowest, it'll last 3,000. And since the reticle is etched, it'll remain visible even with the illumination completely off, unlike a projected image.
It's hard not to like a compact optic, with etched reticles designed for the popular 5.56 round, that comes with a lifetime warranty. It's harder still when such an optic comes from a company with the reputation for quality and visual clarity that Vortex has. And then there's the price. With a US MSRP of $399 for the 1x and $449 for the 3x, the as-yet unavailable (it launches this spring in the USA with Canadian distribution to follow) Spitfire 3x should be made available in this country for only marginally more, making it an undeniably good deal. In fact, it's such an appealing optic that we might just need to get one for ourselves…
Comments
comments