After all of the fun we had last year with Chiappa's .44 magnum lever-action guns, and one Calibre staffer's love of the humble .22 calibre, we knew we had to check out the newly announced Chiappa Kodiak Cub takedown lever-action rifle chambered in .22 at the Chiappa booth during SHOT Show 2016. Watch the video below to see our own publisher disassemble and reassemble the gun. The takedown system differs from the .44 magnum lever-action rifle from Chiappa that we reviewed last year, but the finish and quality seem to be true to form. Overall, it's a pretty easy system, the video below is only his second time pulling it apart after the initial "let's do this once before turning the camera on."
We went through some of the early features of the gun after Chiappa's inital Kodiak Cub announcement, but for those of you who didn't catch it, here are some of the key details. The entire rifle and 15-round magazine weigh in at 5 lbs 5 oz empty, fitting the bill of a gun that is designed to be broken down and carried. Splitting it it in half using the takedown system will yield an overall length of just 25 inches.
The version featured in the video features what Chiappa is calling its soft synthetic stock and forearm. This looks and feels very similar to the furniture on the Chiappa Alaskan .44 that we reviewed last year, which earned a permanent place in a staff member's collection. 
However, for those interested in a less rugged experience, the Chiappa Kodiak Cub takedown will also come in some more luxurious finishes, including wood stocks and blued finishes, as pictured below. However, the Kodiak Cub may cost far more than the average takedown gun available in Canada. We're expecting an MSRP of around $1200 CAD, but we still can't help but want one.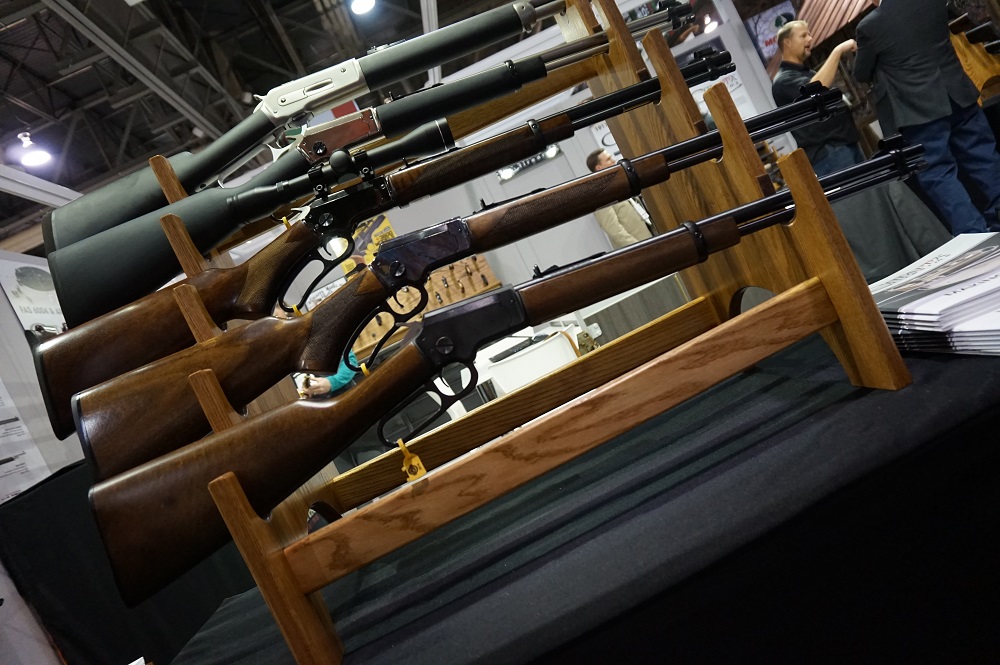 Comments
comments