When it comes to buying a Kydex holster, there is no shortage of choices. Off the top of my head, I can think of at least a dozen manufacturers which I have tried over the years and all of them offer a fairly solid product. There is, however, one unfortunate thing that they all have in common: they all come from south of the border. Not that I have anything against our American brethren (far from it), but I always thought it would be nice to have a quality, locally made alternative. Enter Solely Canadian to remedy the situation.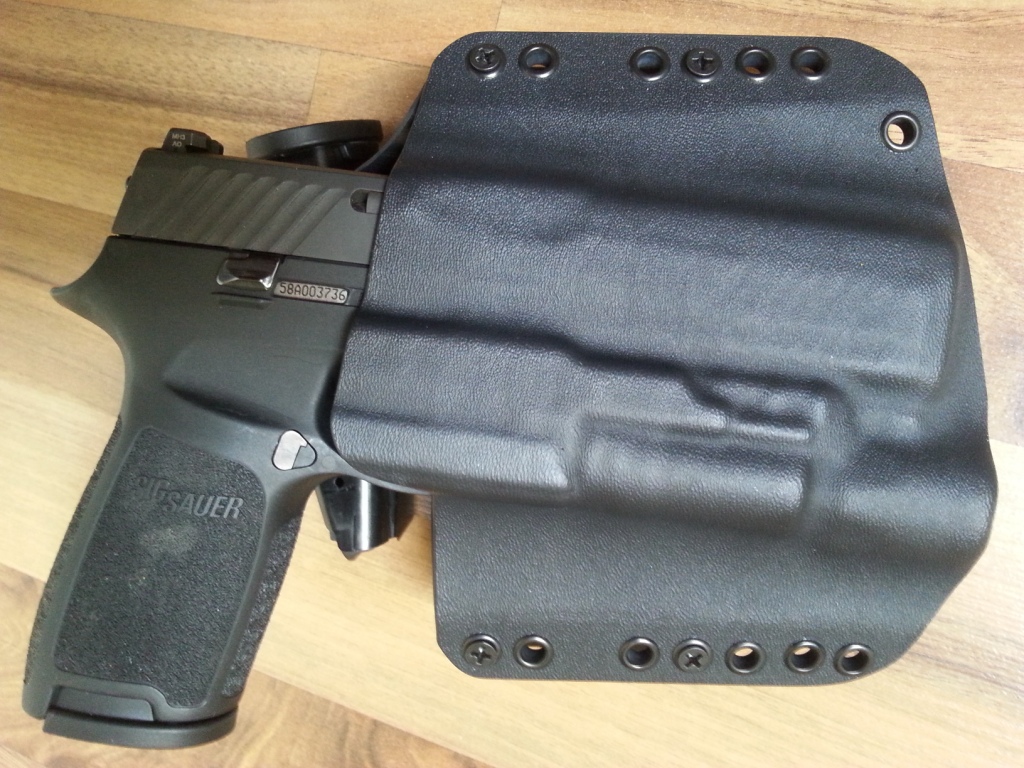 As their name suggests, they a re indeed Canadian. Based in Grand Forks, BC, Solely Canadian specialize in custom Kydex holsters and magazine carriers in both competition and concealment configurations. They cater for a wide variety of firearms, with or without lights. You can select left or right handed, straight draw or canted. They have an assortment of colours and camo choices including the venerable MultiCam and several funky Kryptek options. There are also many belt attachments to choose from including OWB loops, IWB clips, and MALICE clips.
I ordered a black OWB with a 10 degree forward cant for my Sig P320 with Surefire X300 Ultra, and a double mag carrier. This entire order ran for the very competitive price of $150 shipped. The business owner, Tim, was very friendly and responded to all of my emails promptly and always kept me up to date with his progress – he even sent me a couple of photos of the build! He had my holster made and ready to ship within ten days, which is about 100 days faster than many of his southern peers!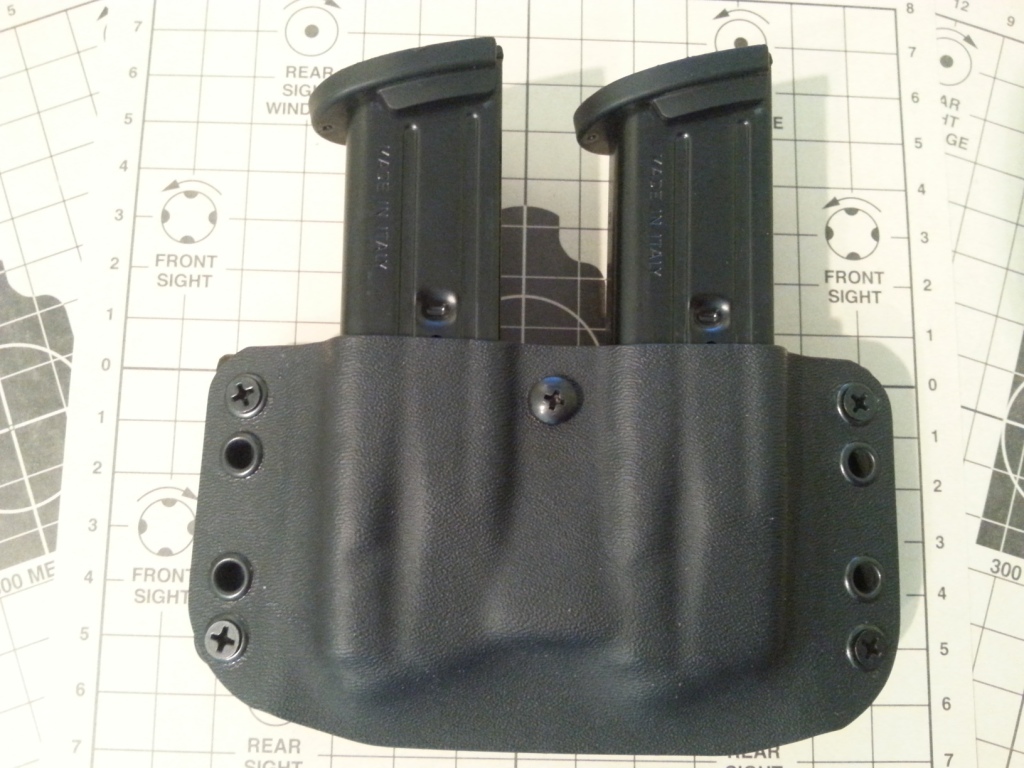 First impressions were excellent. Both the holster and mag carrier are solid and well made. The concealment option I selected is a pancake design made out of 0.093" thick Kydex firmly riveted together; it is very stiff and probably virtually indestructible. In fact, Solely Canadian is so confident in the quality of their products, they offer a "no questions asked" warranty which applies to all their products as long as you don't blatantly abuse them.
Once on the range, I went through a series of drills which involved drawing and re-holstering several hundred times. The holster and mag carrier performed perfectly. My Sig fit like a glove. The level of retention is right in the sweet spot; firm enough to give me confidence that my pistol will never fall out by accident, but not so firm as to prevent me from drawing quickly and smoothly. Unlike the holster itself, the retention on the mag carrier is adjustable allowing you to select how tightly you want your mags to be gripped.
I wore the holster in the 2, 3, and 4 o'clock positions on my right hip and, even after four hours continuous wear, the holster remained stable on my belt and very comfortable despite my having slightly more love handle than I'd like!
Being of Kydex construction, the maintenance will be minimal and I expect to get many good years of use out of it. It is at least as good as every other holster in my inventory and has now become my go to rig whenever I'm training or instructing.
Comments
comments