When Magpul first started churning out polymer accessories for the AR-15, the shooting world was a different place. Although appreciated by many as a modern sporting rifle, the AR-15's modular design hadn't yet become as ubiquitous as it is today, and far less manufacturers were incorporating AR-style stock assemblages and pistol grips in their non-AR derived rifle designs.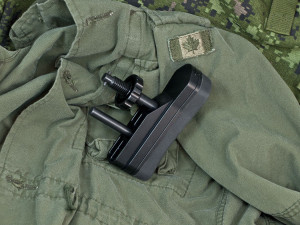 But that's no longer the case. Now capable of being affixed to everything from shotguns to bolt-action rifles, AR-compatible stocks like those produced by Magpul have become incredibly popular, and for good reason. But what if your specific usage calls for something that Magpul never quite took into account when originally designing stocks like the PRS or UBR? What if you're bolting a solid polymer UBR or MOE stock on to the back of a heavy-recoiling tactical shotgun? Or what if the length-of-pull adjustment on your PRS isn't giving you as much adjustment as you need to get comfortable behind your precision rifle? Then chances are, you're not getting as much performance out of that gun as you could.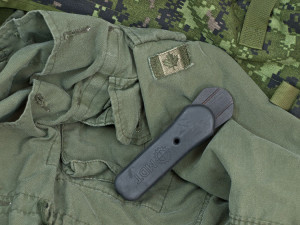 Thankfully, Modular Driven Technologies has realized this, and rolled out a line of their own recoil pads to address these particular situations. With four different models, the new MDT Enhanced Recoil Pad lineup includes everything from a basic, super-squishy bolt-on recoil absorber all the way to a three-way adjustable piece that replaces the stock PRS buttplate assembly. And just like MDT's super affordable TAC-21 chassis system seen elsewhere in this issue, their recoil pads are both practical and economical.
Kicking off the line for the most budget-conscious consumer is the basic MDT Enhanced Replacement Recoil Pad. Available for the entire lineup of Magpul stocks, these luxuriously soft pads tip the financial scales at $40, and simply replace the stock wafer-thin recoil pad using factory hardware. Of course, being slightly thicker (both are roughly 3/4″ thick, measured in the middle of the pad) means these will draw out the length of pull slightly, but are vastly softer than the stock pad and thus absorb far more of the recoil impulse. Furthermore, they're made of an incredibly sticky rubber that's sure to give far better grip than the stock pad, so you'll be afforded a more stable shooting platform as well. And the install's sure to be dead easy as well, as all the MDT pads incorporate both an internal metal plate to give the fasteners a solid substrate to tighten down on, as well as well-molded rubber protrusions that fit into the Magpul stocks' internal structures in order to ensure proper alignment.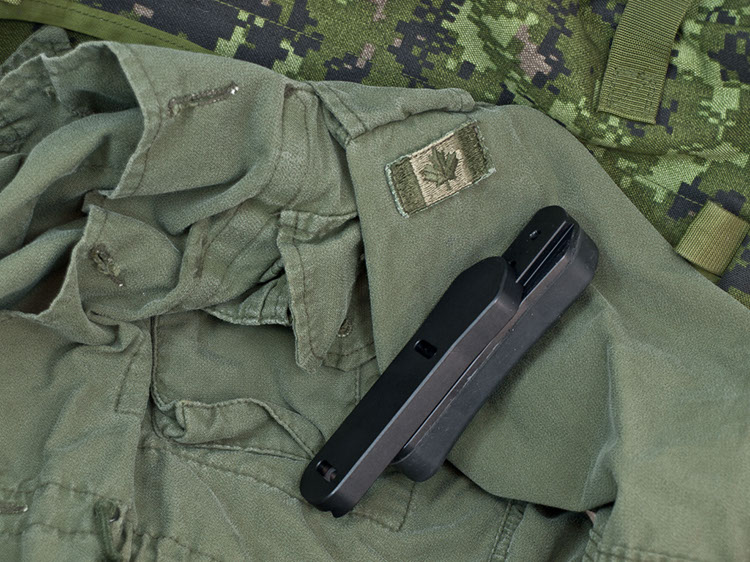 But fitting a squishy soft pad is only one way to mitigate recoil; ensuring that the force is being spread out over the largest area possible is the next. MDT's new Enhanced Adjustable Recoil Pads allow one to do this by combining Magpul's own length of pull adjustment with a dovetailed recoil pad adapter plate that incorporates additional adjustment for drop, pitch, and offset. As yet only available for the UBR and PRS stocks, these two pieces retail for $70 and $120, respectively, and are sold as complete drop-in modules to replace the stock recoil pad assemblies.
Now, no matter which one you opt for, all are extremely well made. Even the $40 pads are perfectly molded and bear a crisp, clean MDT logo on the rear, and an absence of nasty mold marks. The Enhanced Adjustable Recoil Pads both incorporate machined pieces that are even more exquisitely made, with the PRS unit especially being a real work of art. Even better still, all are designed and manufactured  right here in Canada, and are carved from billets of 6061 aluminium before being treated to a Type 3 hard anodizing process for durability.
Comments
comments