You might be surprised to know that gun clubs at Canadian universities are getting traction. According to Dave Fahlman, President of Canadian University Shooting Federation, C.U.S.F. is leading 11 new post-secondary schools through the process of starting competitive shooting teams, in addition to the seven teams that are currently member universities and colleges. Organized competitive shooting teams at the varsity level connect student firearms enthusiasts with a cohort that shares the same interest. A bit of competition between schools makes for additional fun. All of this is beneficial grass-roots engagement in firearms and shooting sports. Fahlman points out how most people react after their first day at the range––they love it. Gun clubs and shooting teams are positive ways to connect students interested in shooting with avid shooters and firearm enthusiasts.
Steps to start a firearms club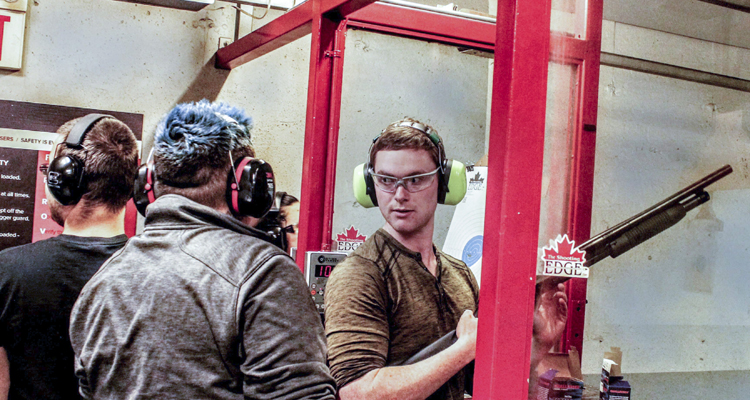 Delano Civitarese started the University of Calgary Firearms Club at University of Calgary back in 2013 and built it from the ground up. Now, he appreciates what C.U.S.F. brings to the table in the way of resources to start a competitive shooting team at the varsity level. Civitarese has this advice for students wanting to develop a firearms club at their university.
Collect and assess your resources. One committed individual can start a firearms club or shooting team by recruiting a core of like-minded volunteers, but it takes a team of invested enthusiasts to carry the plan to fruition. Finding and developing a committed team is the right place to start.
Tap into C.U.S.F. resources. Civitarese started the U of C club before C.U.S.F. came on the scene. He would do things that same way he did with the U of C firearms club launch but leaning on the collective experience and resources of C.U.S.F. would streamline and simplify the process.
Divide tasks and assign roles to conquer long to-do lists.
Identify roles required to move the organization ahead. Selecting people who are willing to do hands-on functions are important. Here is the list of responsibilities to get started with:

Assign range officers and find capable firearms instructors to develop a formal coaching program.
Social media is the best method to communicate with potential members, find a social media expert who possesses the skill to use technology get the word out.
Skilled graphics designers are required to develop materials and displays.
Communications experts are required to craft messages and friendly folks to man display booths and distribute information.
Every club requires treasurer to handle the money.
Select the right leader at the helm to promote the vision and direct the process.

Develop key relationships with people in the community, including ranges and suppliers of equipment and ammunition. Shooting teams that fly the C.U.S.F. membership banner get national recognition when dealing with ranges, suppliers of firearms and ammunition. This is good for membership and the participating businesses.
Set up programs and plan events.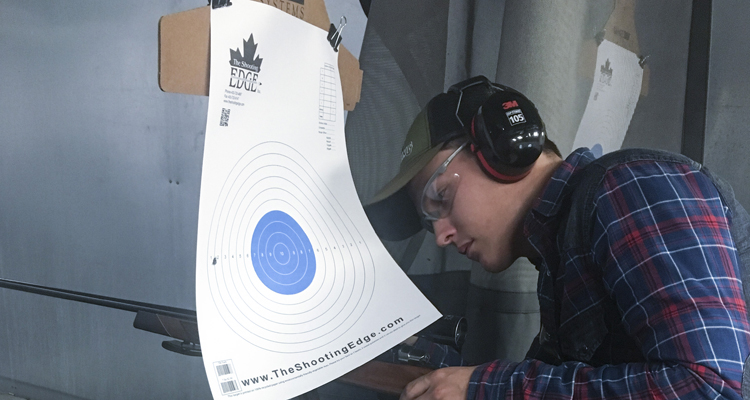 Fahlman recommends clubs nail down their constitution before approaching the university with plans for a shooting team or club. He identifies non-confrontational, non-partisan, cooperative strategy as critical when working with post-secondary administration. When clubs are clear with administrators that firearms and ammunition will not be on university property, this immediately removes one potential barrier. Insurance for university sanctioned events is another issue that needs to be worked through with administration. Events held at sanctioned ranges help with insurance issues because ranges are insured, but club leadership needs to work with each school administration to resolve whatever issues come up. C.U.S.F. leadership anticipates these hurdles, has experience is resolving myriad issues and supports teams through the approval process. Fahlman further recommends clubs avoid advocacy work.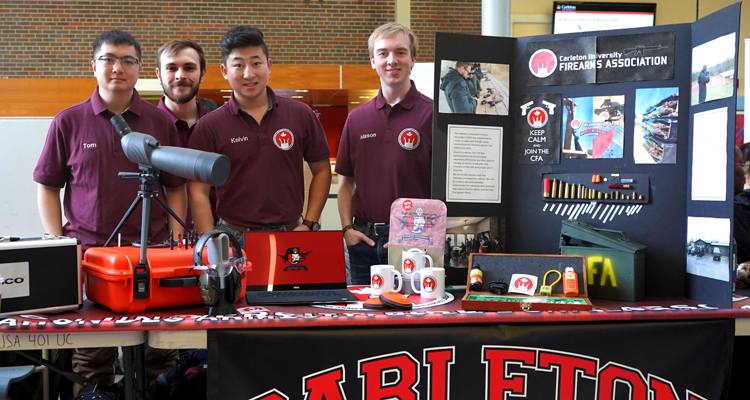 There are different advantages in each of two kinds of organizations: clubs that are part of the student union vs, shooting teams which can be part of the athletics program. Fahlman prefers 'team.' Teams can become part of a university's athletic program which may be more durable that a student's union club where leadership changes regularly. Either way, students connect with fellow firearm fans, develop range skills and have the opportunity to compete with clubs across the country.
Satellite Competitions
C.U.S.F. provides opportunities for competition between teams by organizing two different satellite events, at different times, where teams from various parts of our geography can complete on even ground.
Bi-annual trap and skeet shooting events are set every fall and winter as a satellite shoot. Teams participate at individual ranges across the country over two consecutive weekends. Scores are sent to a central location for tallying. The winning varsity team defends that title at the next competition.
A rifle competition through the Dominion of Canada Rifle Association. D.C.R.A. has developed a process to adjudicate targets shot at various locations throughout the country. Events are set up by various rifle classes based on bore and distance to the target. An innovative process to score targets is used, where stickers are applied to the back of targets. Spent targets are shipped to a central location where targets are scored. (It is worth noting that the http://www.dcra.ca/history.php has an incredible history of marksmanship training for Canadians that dates back to 1868.)
It is refreshing to talk with keen, nimble-minded shooters at universities and colleges across the country in researching this article. Shooting teams and firearms clubs are a perfect venue for the next generation of shooters to be introduced to safe firearm handling and competitive shooting sports.
Links to current Shooting Teams and Active Clubs at Universities and Colleges in Canada:
Comments
comments